InstantCarOffer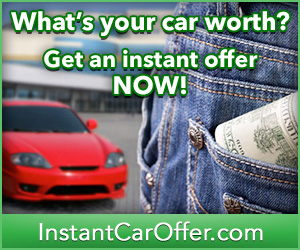 A little bit about Instant Car Offer
We have purchased thousands of cars and trucks in the past 25 years of owning and operating automobile dealerships. When we realized that there was no quick and easy way for Individuals to sell their vehicles online without being solicited to purchase another, we developed Instant Car Offer. We contract with other dealerships throughout the United States to provide a network of dealers who can offer you a hassle free outlet to sell your vehicle. We do not collect your information to pass on to other services; we are car people and are in the business of bringing people just like you and our network of car dealerships together.
Our network of dealers provide you with an instant offer online 24/7. We have found that 95% of the time our offers are higher when compared to other services.
With our data analytics and experience we are able to make offers on all types of vehicles from those not running, and only worth a few hundred dollars, to luxury cars worth more than $100,000. Instant Car Offer is able to make you an offers on almost any vehicle.
Why sell to us?
Quick payment, normally 30 minutes or less!
After inspection, you receive the check on the spot!
We buy any car, any year, any mileage!
Offer is valid for 7 days or 300 miles.
No advertising or marketing costs!
No negotiation or haggling!
We are not trying to sell you or use your car as a trade in for another car!
It's easy and free with no obligation or nothing to sign up for!
E-mail:

kip@instantcaroffer.com

Website: